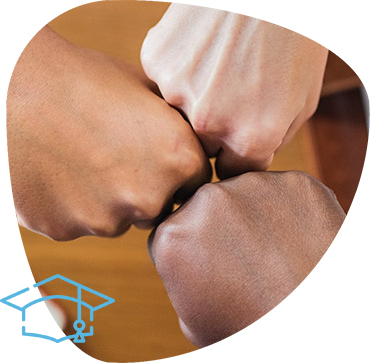 What is WVROCKS?
Finding classes to take that fit into the schedule of the adult learner can be difficult. In the effort to make college more accessible to all West Virginians, the Higher Education Policy Commission (HEPC), with assistance from WVNET, developed a web portal, the West Virginia Remote Online Collaborative Knowledge System (WVROCKS).
How Does WVROCKS Work?
Students interested in taking WVROCKS classes must enroll and be admitted to the Regents Bachelors of Arts or Board of Governors Degree program at an affiliated institution.
All active faculty have a master's degree, or higher, in their field and have been trained on best practices for online course development and teaching.
Courses are offered in an eight-week compressed format and have been designed to meet the Quality Matters (QM) Standards. Student have the opportunity to begin classes twice during the regular semester and once in the summer.
Thanks to WVROCKS, there's never been better time to complete your degree. But you've got to take the first step.
Step 1: Find the Participating College for You: Several colleges and universities in West Virginia are offering enhanced opportunities for adult students through the WVROCKS program. Begin by exploring the school you're most interested in attending. If you are not sure, you might start with the one located closest to where you live.